ドーセットモンコック香港
重要なお知らせ
Suspension of Hotel Shuttle Bus Service
もっと読む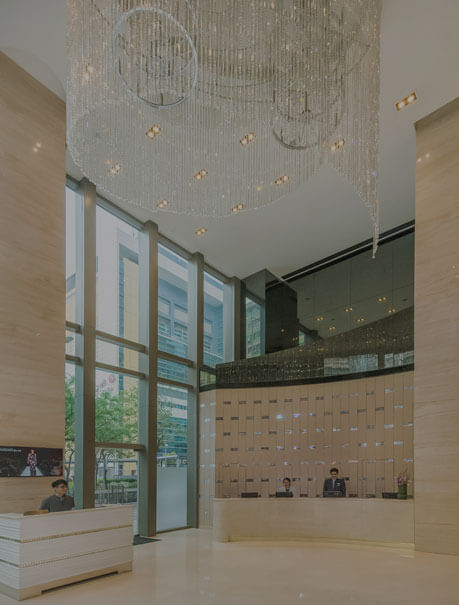 (追加割引12%)
ドーセット-Your Rewardsプログラムに無料登録するだけで全客室タイプおよびプロモーションに追加の12%割引適用、ホテルごとの特典にご優待。(モバイルウェブサイトでの特典は対象外) 今すぐご予約を!
無料キャンセル
選択したプロモーションの詳細については各取消方針をご参照ください。
新しい対策
ニューノーマルでは

@ドーセットモンコック
ドーセットモンコックホテルは、トリップアドバイザーの「Travellers' Choice」を10年連続受賞しているホテルです。大角咀と旺角の中間に位置し、MTR奧運(オリンピック)駅から徒歩7分の距離にあります。

スタッフとゲストの安全と幸福は常に私たちの最優先事項です。 私たちの#DorsettCares Promiseは、高い衛生基準を守るという私たちの取り組みを安心させます。
A Safe & Healthy Stay at Dorsett Mongkok
As a designated quarantine hotel, Dorsett Mongkok sees the health and comfort of our guests its top priority and has implemented a series of safety and anti-pandemic measures all over the place, with the help of the high-tech droids.

Now that your safety and well-being are guaranteed, you can enjoy a worry-free stay at Dorsett Mongkok with dedicated hotel teams happy to be at your service 24/7. Together, we can make it. #DorsettCares
当ホテルに宿泊する理由
私たちはあなたの滞在を完璧にするために心のこもったサービスのホストを提供します。 便利なロケーションに加えて、無料のキャンセル、ベストレート保証、プレミアムWi-Fi、#DorsettCares Promiseを提供し、素晴らしい旅行体験をお届けします。
#DorsettCares Promise

Guest safety is always our top priority, here we reassure you of our commitment in upholding high hygiene standards

無料キャンセル

2022年7月31日より前の滞在期間のすべての予約の無料キャンセル。規約が適用されます

ベストレート保証

より低いオンラインレートが見つかった場合、それを一致させ、さらに5%割引します

高速Wi-Fi

最大1000mbpsの高速Wi-Fiと一度に4台のデバイスをサポート

26時間の完全滞在

柔軟なチェックイン時間と26時間のフル滞在
ドーセットでの体験
ドーセット・ワインアワー

ハッピーアワー 毎週金曜午後6時~7時までホテルロビーで開催中。ハウスワイン、ローカルスナックのフリーフローとともに、ライブパフォーマンス(スケジュールにしたがう)をお楽しみいただけます。

ドーセットキャンディーバー

小さなお子様に喜んでいただくため、カラフルなスイーツを好きなだけお取りいただけます。ホテルロビーにて毎日午後6時~7時開催中です。

ドーセット・Ecoバリュー+

お部屋のフル清掃無しを選択いただいたお客様には、ご協力の御礼として、ミニバーの1回無料サービスを提供させていただいております。

ドーセットコンパクト

無料真空パックサービス-買い物好きな方に最適です!
トリップアドバイザーのお客様評価
"World class service & hospitality"

Being in the room for 14 days was tough, but at least the hotel staff services were able to make it much easier. Whatever I need was just a phone call away. The hotel director of operations, Andrew Lee, periodically called me up to check how I am feeling and replenish whatever I need, and of course a little bit friendly chit-chat as well. The hotel staffs were very responsive.

"Superb hotel with great service"

I have been to HK many times and no doubt this hotel has the best service so far. In the area you will find a lot of cheap and good local food to eat. Most of them are open to late midnight.

"14-day Hotel Quarantine"

The room is spacious and the large windows really help fill the room with natural light. The room is equipped with sufficient appliances and linen for 14 days and the arrangement for food delivery has made the stay comfortable and secure. Staff has been very attentive with all the needs throughout the stay.

"Comfortable hotel, excellent service"

Good location in Kowloon and friendly, attentive service. Special thank you to manager, Eddy Lo who made my husband's 60th birthday so memorable! Rooms are comfortable and clean. A great place for a base to explore Hong Kong.

"Exceptional quarantine experience""

Stayed at the Dorsett for 2 weeks and the staff was consistently efficient and helpful. From check-in, regular check-ups to housekeeping, you can feel the great hospitality. Special mention to Andrew and Sam for their undeniable honest and much appreciated hospitality.
Dorsett Hospitality International takes strict preventive anti-epidemic measures
We work with the people of Hong Kong and will overcome any obstacle together

As a committed member of the Hong Kong community, Dorsett Hospitality International shares a responsibility for public health and has taken a series of preventive and anti-epidemic control measures. In particular, we have deployed Ecolab Disinfectant Cleaner 2.0 by Ecolab, a global leader in infection prevention solutions and expertise, to comprehensively clean and disinfect its air conditioning system. This US Environmental Protection Agency registered product is effective in killing 30 pathogens, including Influenza A, Avian flu and Infectious bronchitis.

For details of our series of precautionary measures, read here.