Flash Sales - Up to 47% off (Exclusive on Hotel Website)
READ MORE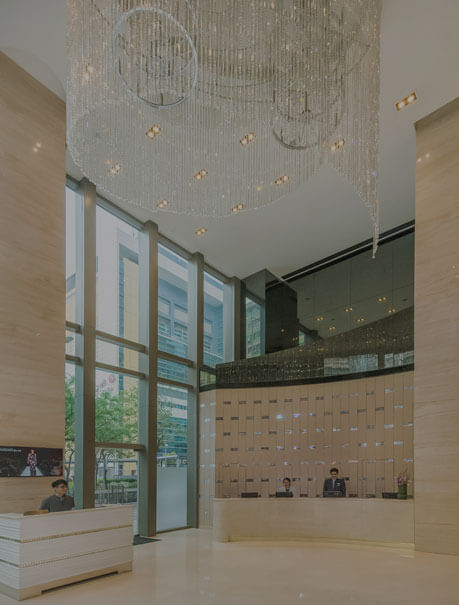 Join
Dorsett - Your Rewards
Sign up for Dorsett - Your Rewards for free and enjoy a special 12% off member-exclusive rate for most bookings, along with an amazing range of benefits including:
Flexible 'Part-cash, Part-points' Redemption
Room Upgrades to Suites
Guaranteed late check-out (up to 4 additional hours)
Complimentary Breakfast
Explore more exclusive benefits at www.dorsett-yourrewards.com
*Terms and conditions apply
Frequently Asked Questions (FAQs)
What is check-in/check-out time?

Our standard check-in time is 15:00 and check-out time is 11:00.

Can early check-in and late check-out be arranged?

It depends on the promotional packages you book and is subject to hotel situation. Guests who book direct via hotel official website are entitled to enjoy a flexible check-in time followed by a 26-hour Full Stay.

Is smoking allowed in the room?

Dorsett Mongkok implements a 100% indoor smoke-free policy. Smoking is not allowed in its 285 guestrooms to ensure a healthier staying environment

Do you offer room service? What are the hours?

We offer a Foodpanda in-room menu, which includes 13 of the best restaurants in town, featuring Japanese, Thai, Western, Vegetarian Indian, Halal, Michelin-recommended Cantonese cuisines…with over 100 items. Food is available from 08:00 am until midnight daily.

How is your child policy?

Guests aged 12 and under are considered children in our hotel. They will not be charged extra if they share the bed with their parents.

Is there a gym room in your hotel? What time does it open?

Gym Room in our hotel opens 24 hours daily, equipping with treadmill, dumbbells and a wide range of fitness equipment.

How do I get to the hotel?

Dorsett Mongkok a mere 45-minute taxi drive from the Hong Kong International Airport to the hotel. Alternatively, you can take the airport express train from the airport to Kowloon Station, followed by a short taxi ride to the hotel.

What's the closest MTR subway station from the hotel?

The hotel is only 7-minute walk away from the Olympic MTR station.

What attractions are nearby?

Olympian City Shopping Mall is both within 10-minute walk away from the hotel while popular tourist destinations such as Langham Place, Ladies Market and Sneakers Street are within easy reach.

What is your cancellation policy?

Most of our promotional packages offer free cancellation 24 hours prior to arrival. Kindly refer to the booking engine for respective cancellation policies.

Should I pay my room bill on check-in or check-out?

The room charges shall be settled in full upon check-in.

Will the hotel charge me for cleaning and disinfection if I test positive of COVID during my stay?

No. Guests who test positive of COVID will not be charged any cleaning fee.

If I test positive of COVID during my stay, can I remain in the hotel for the isolation period?

Yes. Guests who test positive of COVID can choose to remain in the hotel for isolation.