Flash Sales - Up to 47% off (Exclusive on Hotel Website)
READ MORE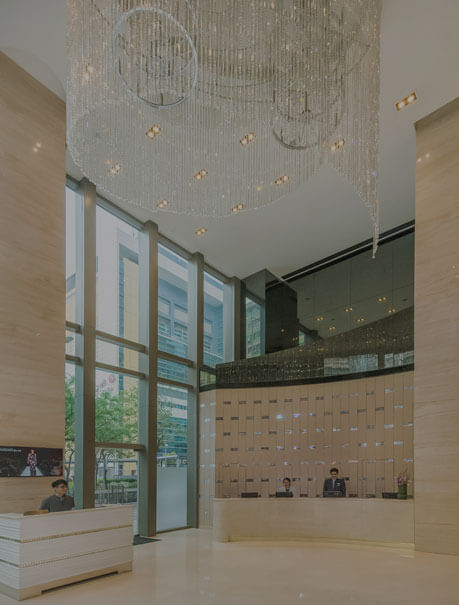 Join
Dorsett - Your Rewards
Sign up for Dorsett - Your Rewards for free and enjoy a special 12% off member-exclusive rate for most bookings, along with an amazing range of benefits including:
Flexible 'Part-cash, Part-points' Redemption
Room Upgrades to Suites
Guaranteed late check-out (up to 4 additional hours)
Complimentary Breakfast
Explore more exclusive benefits at www.dorsett-yourrewards.com
*Terms and conditions apply
Welcome to Dorsett Mongkok
Stay in one of Hong Kong's most vibrant districts at the Dorsett Mongkok hotel, a TripAdvisor Traveller's Choice for 11 years. Our award-winning Kowloon hotel is nestled between the bustling districts of Mong Kok and Tai Kok Tsui, a short 7-minute walk from the Olympic MTR station, and a perfect location for exploring everything that Kowloon and Hong Kong have to offer.
Following a flexible check-in time, Dorsett Mongkok gives you a full 26-hour stay to explore the bustling streets that make up this iconic district and immerse yourself in vibrant culture, mouthwatering food, and exciting nightlife that make Hong Kong one of the world's top destinations.
Offers
Enjoy a host of special privileges for a valued but luxurious stay with 20% off for 1 to 3 nights and 25% off for 4 or above consecutive nights.

READ MORE

Plan your trip in advance to enjoy one of the greatest hotels deal in Hong Kong. Enjoy up to 25% off when you reserve your rooms 28 days in advance...

READ MORE

Enjoy a pampering stay at our Suite Premier with up to 40% off and a range of handpicked benefits...

READ MORE
Why Book with Us
We offer a host of thoughtful services to perfect your stay, with our service motto "Beyond Thoughtful. Anytime" in mind. In addition to our convenient location, we offer a host of exclusive services such as 26-hour Full Stay, as well as our #DorsettCares Promise to deliver you a wonderful travel experience.
DorsettCares Promise

Guest comfort and safety is our top priority. Discover our commitment to upholding industry-leading hygiene standards

26-hour Full Stay

Flexible check-in time and a full 26-hour stay

Premium Wi-Fi

Fast and reliable Wi-Fi for high-speed internet

Our Commitment to Sustainabilty

We are an EarthCheck Silver-certified hotel and committed to sustainable standards and inspiring eco-conscious guest experience
Location
88 Tai Kok Tsui Road, Kowloon, Hong Kong
Hong Kong International airport (a 30-min drive from the airport)
Dorsett Experience
Dorsett Ecovalue+

Opt out of full housekeeping service and get 1-time free minibar as a green reward

Dorsett Discoveries

Free 'EAT. PLAY. LOVE' travel guide with insiders' tips and exclusive offers at partnered shops and restaurants

Dorsett Compack

Free in-room vacuum packaging service – perfect for shopaholics!

Dorsett TLC

Experience our Beyond Thoughtful services during your stay. #tender #love #care

Family Experience

Specially designed family room, kid-friendly amenities, and a comprehensive travel guide for families are all ready for you!
Guest Comments on Tripadvisor
"Comfortable room, beautiful view and good service"

My family feels very nice for this stay experience. The staff of front desk is polite and kind. The room is clean and comfortable. We can see beautiful view through the big window. Besides, we find many special food nearby the Hotel.

"Superb hotel with great service"

I have been to HK many times and no doubt this hotel has the best service so far. In the area you will find a lot of cheap and good local food to eat. Most of them are open to late midnight.

"Room is clean and Staffs are kind and helpful!"

I had a wonderful experience in Dorsett! The room is clean, tidy and very comfortable. The shower water pressure is enough and hot immediately. The staffs are helpful and delightful. Also the staffs deliver things quickly! Overall, I enjoyed the stay very much and would love to stay here again.

"Comfortable hotel, excellent service"

Good location in Kowloon and friendly, attentive service. Special thank you to manager, Eddy Lo who made my husband's 60th birthday so memorable! Rooms are comfortable and clean. A great place for a base to explore Hong Kong.

"Exceptional experience"

Stayed at the Dorsett for 2 weeks and the staff was consistently efficient and helpful. From check-in, regular check-ups to housekeeping, you can feel the great hospitality. Special mention to Sam for his undeniable honest and much appreciated hospitality.
FAQs
Is early check-in and late check-out available?

It depends on various promotional packages. Guests who book direct via hotel official website are entitled to enjoy a flexible check-in time followed by a 26-hour Full Stay.

Is there a fitness center in your hotel? What are the operating hours?

Yes. We have a Gym Room in our hotel that opens 24 hours daily.

Do you allow smoking on property? In the rooms?

Dorsett Mongkok is a 100% smoke-free hotel. To ensure a healthier stay environment, smoking is not allowed in its 285 guestrooms.

How do I get to your hotel by MTR?

The hotel is a mere 7-minute walk away from the Olympic MTR station.

What is your child policy?

Children aged 12 year old or below is classified as child in our hotel. No extra charge if they share the same bed with their parents.

Do you offer free cancellation?

Most of our promotional packages offer free cancellation 24 hours prior to arrival.
A Safe & Healthy Stay at Dorsett Mongkok
Dorsett Mongkok sees the health and comfort of our guests its top priority and has implemented a series of safety and anti-pandemic measures all over the place, with the help of the high-tech droids.

Now that your safety and well-being are guaranteed, you can enjoy a worry-free stay at Dorsett Mongkok with dedicated hotel teams happy to be at your service 24/7. Together, we can make it. #DorsettCares
Dorsett Hospitality International takes strict preventive anti-epidemic measures
We work with the people of Hong Kong and will overcome any obstacle together

As a committed member of the Hong Kong community, Dorsett Hospitality International shares a responsibility for public health and has taken a series of preventive and anti-epidemic control measures. In particular, we have deployed Ecolab Disinfectant Cleaner 2.0 by Ecolab, a global leader in infection prevention solutions and expertise, to comprehensively clean and disinfect its air conditioning system. This US Environmental Protection Agency registered product is effective in killing 30 pathogens, including Influenza A, Avian flu and Infectious bronchitis.

For details of our series of precautionary measures, read here.