Flash Sales - Up to 47% off (Exclusive on Hotel Website)
READ MORE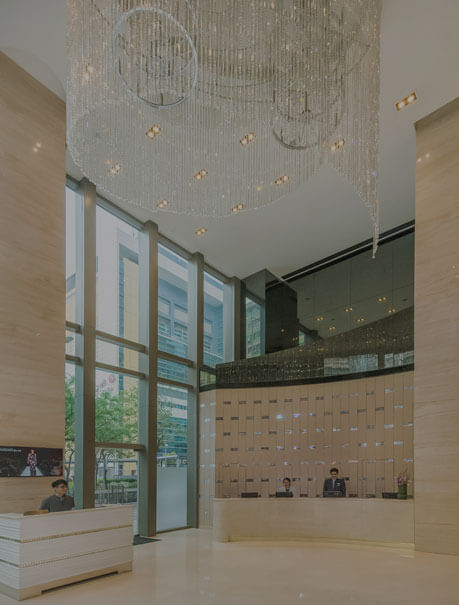 Join
Dorsett - Your Rewards
Sign up for Dorsett - Your Rewards for free and enjoy a special 12% off member-exclusive rate for most bookings, along with an amazing range of benefits including:
Flexible 'Part-cash, Part-points' Redemption
Room Upgrades to Suites
Guaranteed late check-out (up to 4 additional hours)
Complimentary Breakfast
Explore more exclusive benefits at www.dorsett-yourrewards.com
*Terms and conditions apply
As a Hong Kong homegrown brand, Dorsett Hospitality International is proud to share the vibrant hospitality and forward-thinking service culture that embodies the Hong Kong spirit with the world. The 'Dorsett – Your Rewards' loyalty programme is our appreciation to our guests. Ultimately this is not just another loyalty programme, but a programme to reward our supportive guests.
There are four tiers of membership – Classic, Silver, Gold and Platinum – under the loyalty programme and members will be automatically upgraded as they accrue more room nights stayed per year. Members of the loyalty programme will be delighted by a range of thoughtfully tailored rewards, and enjoy the ultimate travel experience through the hotel group's partnerships, providing internationally-renowned services across industries such as transport, beauty and more. In addition, guests enrolled in the programme are invited to celebrate in style with special birthday offers. Other exclusive 'Dorsett – Your Rewards' benefits include free room upgrades to suites, complimentary breakfast, and guaranteed late check-out times of up to 4 hours. A defining feature of the 'Dorsett – Your Rewards' loyalty programme is its unique 'part-cash, part-points' model which allows members to redeem rewards any time they wish, no matter how many points they've amassed.
More Than 20 Exclusive Benefits Await You

When you sign up to become a member of Dorsett Loyalty Programme, we can assure you that your holiday will never be quite the same again with more than 20 exclusive benefits await you. Some of the extra benefits and recognitions are birthday complimentary stay, lowest rate guaranteed, free upgrade up to suite, and birthday party at Dorsett Wine Hour. With the flexible and friendly redemption system of our Loyalty Program, members can enjoy exclusive offers and benefits better and faster, from points to free nights, or even air tickets and more.

'Part Cash, Part Point' - Use every single point in your account

To value every point the guests earned in their stay, a "part cash, part point" redemption model is introduced which members can spend all the points they have earned on their bookings even when the points are insufficient.

Earn Point in 15 Hotels Across 7 Cities Worldwide

Spend, earn and redeem at any 15 Dorsett and d.Collection hotels in 7 cities around the world when you become a member of Dorsett. Here's the list of all the hotels participating in the program:

Hong Kong: Dorsett Wanchai, Dorsett Mongkok, Dorsett Tsuen Wan, Dorsett Kwun Tong, Cosmo Hotel and Hotel Lan Kwai Fong @ Kau U Fong

Singapore & Malaysia: Dorsett Singapore, Dorsett Kuala Lumpur, Dorsett Putrajaya, Dorsett Grand Subang and Dorsett Grand Labuan

London: Dorsett City London and Dorsett Shepherd Bush

China: Dorsett Shanghai and Dorsett Grand Chengdu

Australia: Coming soon in 2020

How to Earn Point

Earning point is so easy with Dorsett Loyalty Programme. When you spend on hotel rooms in the participating hotels, you will automatically earn points based on the point system below:

Earn 3 points for every USD100 spent on hotel room, if the booking is made directly with hotels
Earn 1.5 points for every USD100 spent on hotel room, if the booking is made through Online Travel Agents (OTAs), which have direct contract with hotels.

How to Redeem Point

Every point is equivalent to USD 1.

'Part Cash, Part Point'

If you have 100 points in your account, and the total room charge is USD105, you can redeem the room with 50 points + USD 55. For example:

Points can also be used to redeem a fabulous range of hotel services on available on the Rewards Catalogue on http://www.dorsett-yourrewards.com

Dorsett – Your Rewards Program Benefits

Once enrolled

8 nights per year

20 nights per year

30 nights per year

Applicable for all booking chennels

Up to 30% off F&B at participating restaurants 1

Guarantee Late Check-out 2

Extra bed special offer (Subject to availability)

Access to executive lounge (if any)3

Applicable for direct bookings via hotel booking channels only

Benefits marked with an # are for bookings made through Program Website only www.dorsett-yourrewards.com

Extra 12% off all promotional rates and offers 4#

Access to member exclusive rates and offers (if any)

To next category except suite

To best available category except suite

To best available category including suite

Birthday offer on your birthday month 6

30% off Best Available Rate with 2 breakfasts daily

40% off Best Available Rate with 2 breakfasts daily

50% off Best Available Rate with 2 breakfasts daily; wine hour party

Daily free breakfast (for single occupancy) 7

Guarantee room availability 9#

Invitations to special events

Member Benefits Terms and Conditions

Discount does not apply on service charges and tax. Additional terms may apply in individual participating restaurants.
Following benefits may vary from hotel to hotel based on the individual hotel's standard check-out time:

Guarantee late check-out cannot be used in conjunction with 26-hour Full Stay benefit on hotel official website
24-hour advance notice is required before departure

Applicable to hotels with executive lounges. Selected hotels may offer in-lounge benefits. Please check with hotel directly.
Applicable to public rates only without the need to enter a Promotional Code.
Applicable for reservations made directly through www.dorsett-yourrewards.com, subject to room availability
Applicable to guest's birthday month only

The offer is for a maximum of 3 consecutive nights
The wine hour party only applies to stays that include Wednesday evenings when Dorsett Wine Hour is held at a participating Dorsett Hotel. The hotel reserves the right to cancel the Dorsett Wine Hour on certain dates or when there are special events at its own discretion.

The offer is for members only. Accompanying guests staying in the same room will not be entitled to free breakfast
Only applicable for bookings made via Dorsett- Your Rewards' program website www.dorsett-yourrewards.com
The offer does not guarantee a specific room type. Participating Hotels reserve the right to allocate any room type that is available. Guests are required to quote their membership number at the time of booking. Blackout dates apply in participating hotels. Exclusive for bookings made via www.dorsett-yourrewards.com

Plaza Premium Lounge

Coming Soon

As a privileged member of Dorsett Loyalty Programme, you can redeem your point to enjoy free access to world-class airport lounge in selected countries where Dorsett and d.Collection hotels are located. The lounge access will ensure you a peace of mind when you are in the airport with free-flowing of food, beverage, free access to Wi-Fi, spa and shower facilities. The in-lounge offerings are varied from on lounge to another, please visit the website for more details before you start planning your trip

Limousine

Coming Soon

We work with the best local limousine companies to offer you the best in-town travelling experience.

iRewards

Coming Soon

iRewardmall - Redeem air ticket can be that simple

Check out the best air ticket deals here with your Dorsett points.

Convert your points into iRewardmall points and start redeeming air tickets on our partner's platform that offers only the best deals for our guests.

One Dorsett Point is equivalent to 1 iRewardmall Point. Once redeemed the points are irreversible.