Family Travel Guide
IMPORTANT NOTICE
Suspension of Hotel Shuttle Bus Service
READ MORE
Flash Sales - Up to 47% off (Exclusive on Hotel Website)
READ MORE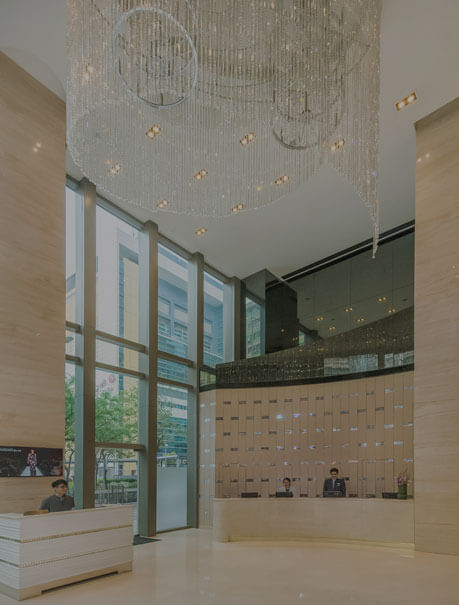 Extra 12% off
Sign up as a member of Dorsett-Your Rewards for free to enjoy extra 12% off member-exclusive rate for all room types and promotions, and an amazing range of unique benefits (not applicable for mobile website's special offers). Book your stay now!
STARTING FROM
HK$
455
PER NIGHT
FREE CANCELLATION
Please refer to the details of selected promotions for respective cancellation policy.
X
STARTING FROM
HK$
455
PER NIGHT

Conveniently located amid Mongkok and Tai Kok Tsui, Dorsett Mongkok is surrounded by a wide range of family-friendly restaurants, sightseeing places and attractions. Follow our insiders' recommendations and kick-off a fun-filled journey.
Check out our "Eat. Play. Love" recommendations:
EAT
Noble Dessert
Have a sweet, sweet afternoon tea,3-min walk from the hotel
Address: G/F, 98 Ivy Street, Tai Kok Tsui
Business Hours:1:00pm – 1:00am daily
Yum Cha
Instagrammable dim sums,5-min shuttle bus ride from the hotel
Address: Shop 7, 4/F, Langham Place, 8 Argyle Street, Mong Kok
Business Hours: 11:30 am - 11:pm daily
Lok Lok Gourmet Food
All the local snacks,3-min walk from the hotel
Address: G/F, 3 Chung Wui Street, Tai Kok Tsui
PLAY
Little Master Gym
Kids playroom in the neighborhood,9-min walk from the hotel
Address: Shop 1, G/F, June Garden 28, Tung Chau Street, Tai Kok Tsui
Business Hours: 9:30 am – 7:30 pm daily
Superpark
Fun time for the whole family,15-min walk from the hotel
Address: One Silver Sea Tower 1, Shop G03, 18 Hoi Fai Rd, Tai Kok Tsui
Business Hours: 10:00 am – 9:00 pm (Mon to Fri); 9:00 am – 9:00 pm (Sat, Sun, Public and School Holidays)
Disneyland
A must-go kids' wonderland,18-min taxi ride from the hotel
Address: Hong Kong Disneyland, Lantau Island, Outlying Islands
Business Hours: 10:30 am – 7:30 pm daily
LOVE
Donut Playhouse @ K11 MUSEA
3-floor indoor Happy Mega Slide, Food & Souvenir Zone, 10-min taxi ride from the hotel
Address: Victoria Dockside, 18 Salisbury Road, Tsim Sha Tsui
Business Hours:10:00am – 10:00pm daily
SKY100
Explore Hong Kong from the top,25-min shuttle bus ride from hotel
Address: International Commerce Centre (ICC), 1 Austin Rd W, West Kowloon
Business Hours: 10:00 am – 8:30 pm daily
ToyRus
Get the new toys!, 8-min walk from the hotel
Address: Shop No. G01, G09 - G10, G/F, Olympian City 3, No. 1 Hoi Wang Road, West Kowloon
Business Hours:12:00nn – 8:00pm (Mon to Thu); 10:00am - 9:00pm (Fri); 9:00am – 9:00pm (Sat, Sun, Public and School Holidays)