Family Travel Guide
IMPORTANT NOTICE
Suspension of Hotel Shuttle Bus Service
READ MORE
Dorsett Mongkok will be used as a "Designated Hotel for Guests on Quarantine from Overseas (Outside China)" by the HK Government starting 22 Dec, 2020 until 19 Feb, 2021, during which only guests staying for quarantine purposes will be accepted. Click here for our 14 Nights Quarantine Package from HK$800nett daily with 3 meals daily.
Flash Sales - Up to 47% off (Exclusive on Hotel Website)
READ MORE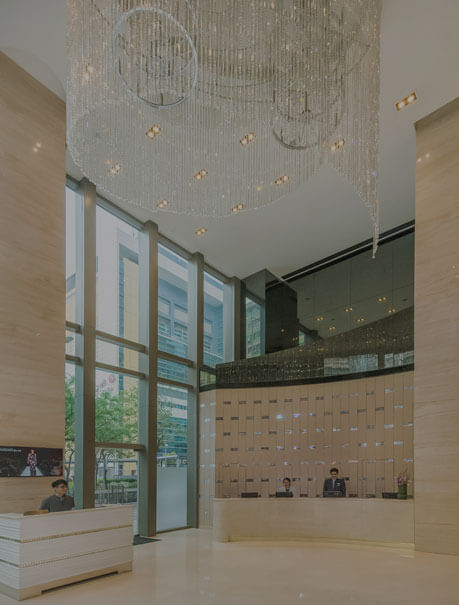 Join
Dorsett - Your Rewards
Sign up for Dorsett - Your Rewards for free and enjoy a special 12% off member-exclusive rate for most bookings, along with an amazing range of benefits including:
Flexible 'Part-cash, Part-points' Redemption
Room Upgrades to Suites
Guaranteed late check-out (up to 4 additional hours)
Complimentary Breakfast
Explore more exclusive benefits at www.dorsett-yourrewards.com
*Terms and conditions apply
Conveniently located amid Mongkok and Tai Kok Tsui, Dorsett Mongkok is surrounded by a wide range of family-friendly restaurants, sightseeing places and attractions. Follow our insiders' recommendations and kick-off a fun-filled journey.
Check out our "Eat. Play. Love" recommendations:
EAT
Noble Dessert
Have a sweet, sweet afternoon tea,3-min walk from the hotel
Address: G/F, 98 Ivy Street, Tai Kok Tsui
Business Hours:1:00pm – 1:00am daily
Lok Lok Gourmet Food
All the local snacks,3-min walk from the hotel
Address: G/F, 3 Chung Wui Street, Tai Kok Tsui
PLAY
Disneyland
A must-go kids' wonderland,18-min taxi ride from the hotel
Address: Hong Kong Disneyland, Lantau Island, Outlying Islands
Business Hours: 10:30 am – 7:30 pm daily
LOVE
Donut Playhouse @ K11 MUSEA
3-floor indoor Happy Mega Slide, Food & Souvenir Zone, 10-min taxi ride from the hotel
Address: Victoria Dockside, 18 Salisbury Road, Tsim Sha Tsui
Business Hours:10:00am – 10:00pm daily
SKY100
Explore Hong Kong from the top,25-min shuttle bus ride from hotel
Address: International Commerce Centre (ICC), 1 Austin Rd W, West Kowloon
Business Hours: 10:00 am – 8:30 pm daily
ToyRus
Get the new toys!, 8-min walk from the hotel
Address: Shop No. G01, G09 - G10, G/F, Olympian City 3, No. 1 Hoi Wang Road, West Kowloon
Business Hours:12:00nn – 8:00pm (Mon to Thu); 10:00am - 9:00pm (Fri); 9:00am – 9:00pm (Sat, Sun, Public and School Holidays)